Tagged: congenital disease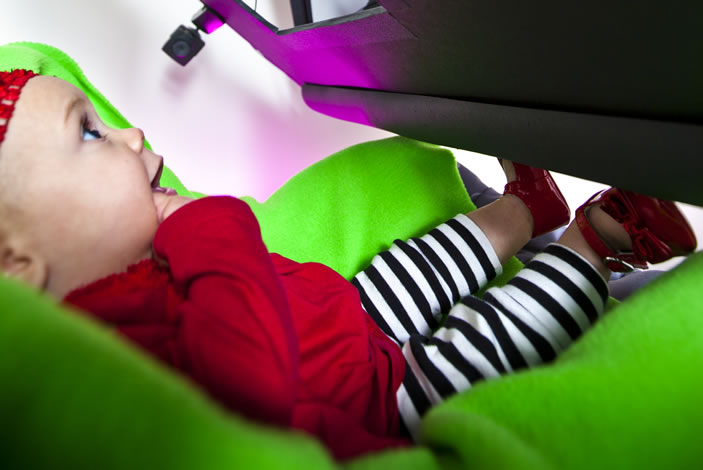 Before babies can crawl or walk, they explore the world around them by looking at it. This is a natural and necessary part of infant development, and it sets the stage for future brain growth. By using eye-tracking technology, scientists were able to measure the way infants look at and respond to different social cues. This new research suggests that babies who are reluctant to look into people's eyes may be showing early signs of autism.
The researchers at Marcus Autism Center, Children's Healthcare of Atlanta and Emory University School of Medicine followed babies from birth until age 3, and discovered that infants later diagnosed with autism showed declining attention to the eyes of other people, from the age of 2 months onwards.